Petro Station Pipe
Xinlong

Jiangsu, China

1-5days after receiving deposit,or depends on the order quantity

70000 Meter/Meters per month
Product Advantages
1. Long use life:30 years of quality gurantee.
2. Easy transportation: Light weight,rolled,convenient to move.
3. Quick installation:Pipes can be bent,all connectors can be welded by electro fusion welder directly.It only needs around 2 days to finish one station.
4. Corrosion Resistant:Resistant to diesel, gasoline, chemical materials and so on,never rust.
5. Enviroment-friendly :buried underground,will not break down,no pollution.
6. Safety:static conductive.can avoid fire caused by static electricity.
7. Product meet the standard of EN14125
Xinlong petrol station pipe
INTRODUCTION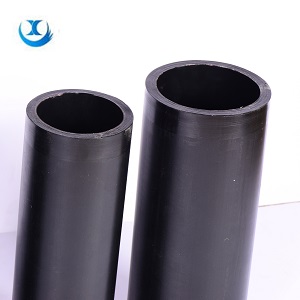 Double protection: The gas station pipelines of Xuzhou Xinlong Pipe Industry adopted the modern technology, using multilayer extrusion designation.
Insige the fuel station pipeline is a low leakage fuels transmission pipeline. The exterior is Polyethylene casing pipes which protect the internal pipe from external pressure and abrasion, also prevent from the leaking.
PRODUCT FEATURES
The pressure limit of the pipe exceeds 40 times barometric pressure strength, which is 10 times its operating pressure. So security concerns can be eliminated.
The pipes and made of polyethylene, light in weight, convenient in transportation and quick in installation.
Our oiprs are non-corrosive and last longer than other competitors, being able to withstand ad variety of chemical components without eletrochemical corrosion.
The pipeline can be used to connect the oil tanker and the gasoline distributor, the oil storage well as well.
Our pipes sell well all over the China. The pipe is equipped with leak detection device, it will be timely alarm when the leaking happening.
SPECIFICATION